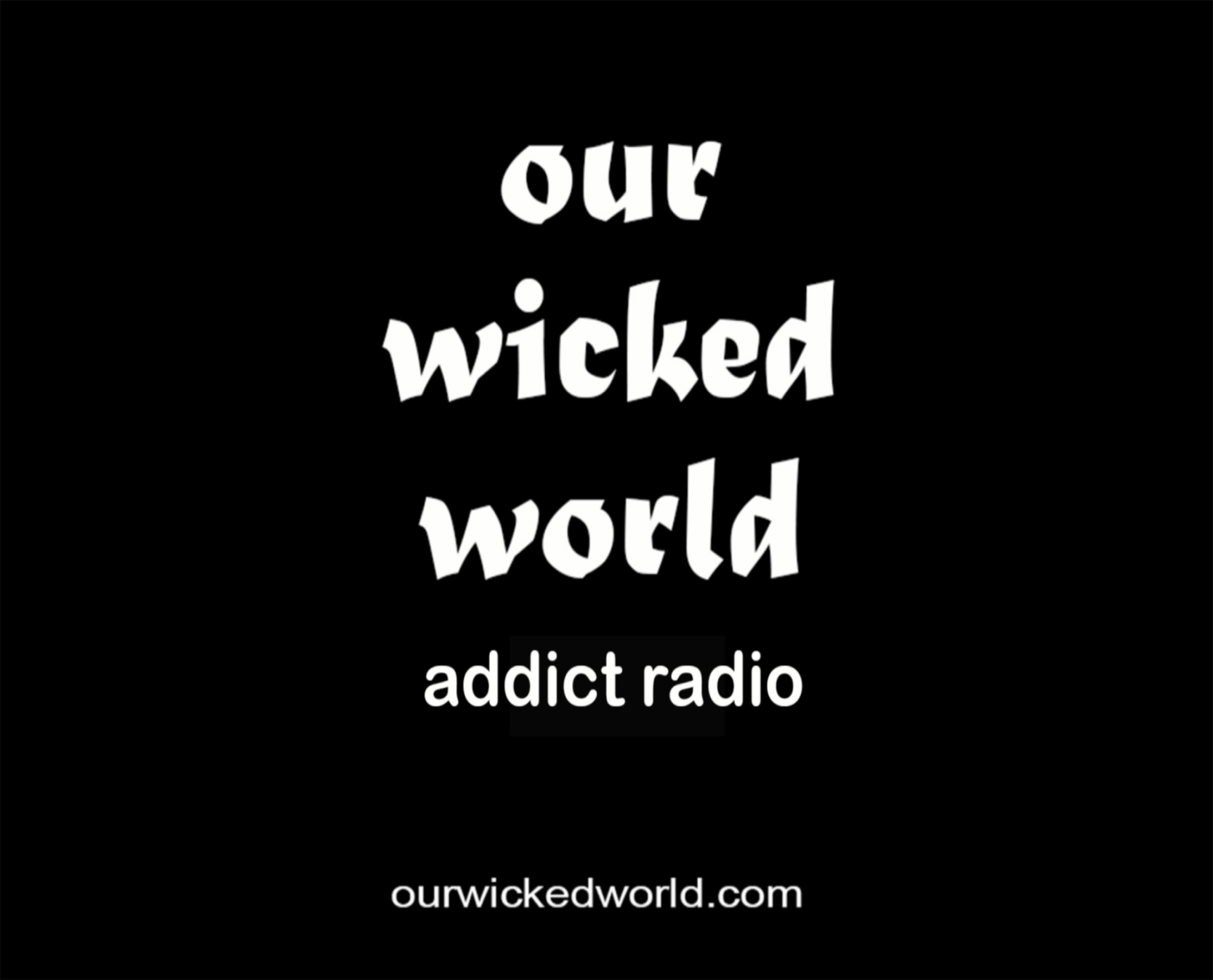 Episode 006
...with your host Telegram Sam
Go to... OurWickedWorld.com for more listening options... stuff you can buy & other info...
 Highlights in this episode include...
Introductory rant about the countless organizations and their highly paid executives, living off the misery and death of addicts and their families, the addiction/recovery industry vampire organizations playing along with DEA (Drug Empire of America) bullshit videos shot at some school, no doubt scoping the next generation...
The Our Wicked World Mail Bag... with questions like: What do I do about "The Now Whats?" and... What to do when you knew a hearing date was coming up but you went and got high anyway, left a dirty urine and then expect some guy with a radio show to come up with a way to avoid the consequences of acting like a complete fucking idiot.
Our resident Medical Cannabis advocate and Karthia Medical Group founder Anthony Smilis is back, and we have a free-wheeling conversation about the toughest cases of them all, the addict/dealer that isn't going to ask for forgiveness for anything...
And check out:
OUR WICKED WORLD Addict Radio Store
to buy t-shirts, hoodies and various branded chuchkas, all with our very sinister logo..
AND more great legal and licensed music you've likely never heard before from...
ccmixter.org  

Intro Track:
I dunno by grapes (c) copyright 2008 Licensed under a Creative Commons Attribution (3.0) license. http://dig.ccmixter.org/files/grapes/16626 Ft: J Lang, Morusque
------------------
Di Me by shagrugge (c) copyright 2012 Licensed under a Creative Commons Attribution (3.0) license. http://dig.ccmixter.org/files/shagrugge/35259 Ft: Farina
------------------
Kick Ass(Brass) by error404 (c) copyright 2010 Licensed under a Creative Commons Attribution (3.0) license. http://dig.ccmixter.org/files/presse/24906 Ft: 4nsic,SPEAK EZ & SOL
------------------
Wont you Stop (playing with my heart just cause your hot) by Scomber (c) copyright 2009 Licensed under a Creative Commons Attribution (3.0) license. http://dig.ccmixter.org/files/scomber/19320 Ft: BOCrew
------------------
Undertrack:
Spheres (Hip Hop Instrumental) by Robbero (c) copyright 2013 Licensed under a Creative Commons Attribution (3.0) license. http://dig.ccmixter.org/files/Robbero/43483