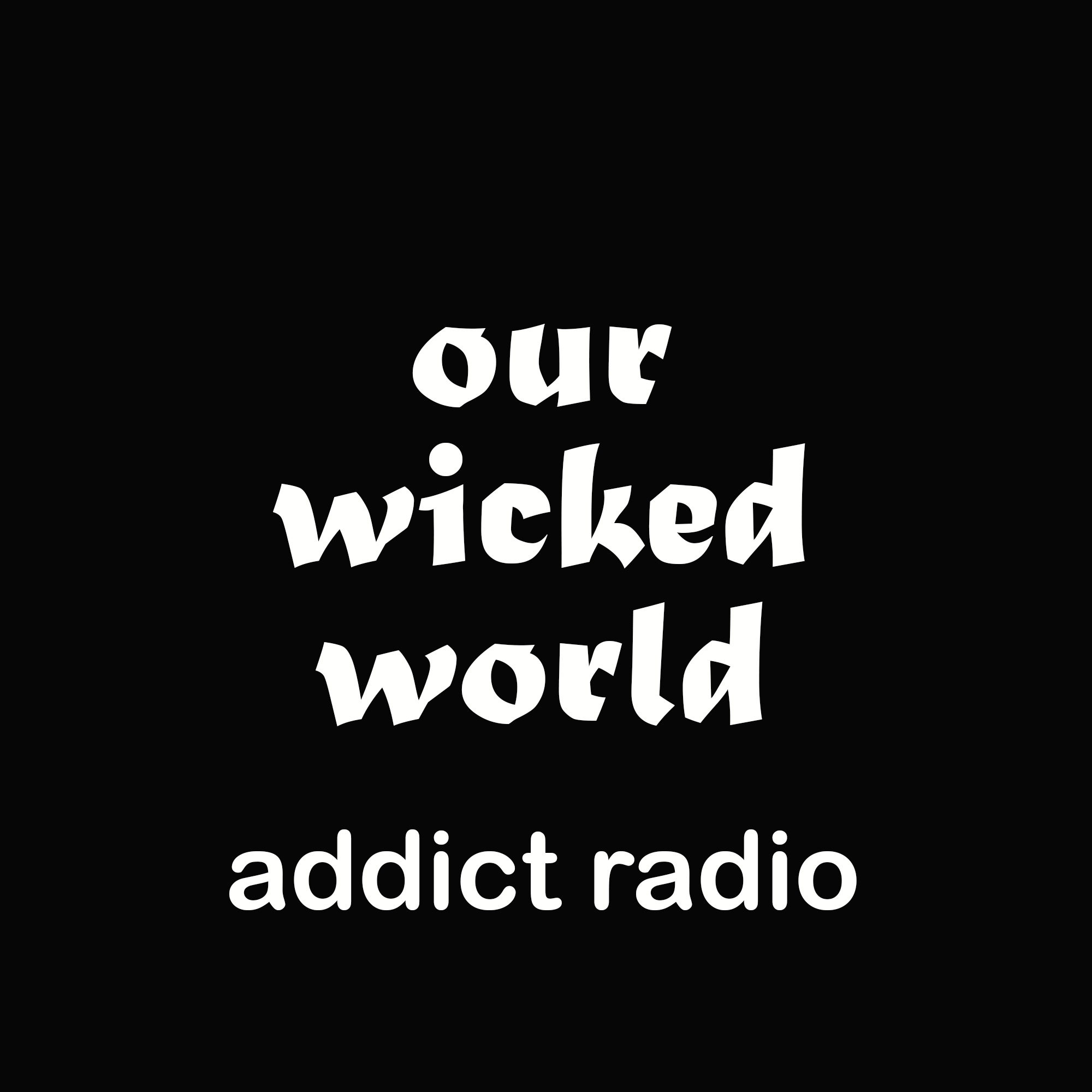 Episode 08
...with your host Telegram Sam...
If you enjoy the show, do us a solid and write a review on whatever platform you're listening... It helps.

AND...
Good news... Our Wicked World Addict Radio is now approved on iTunes at:
https://podcasts.apple.com/us/podcast/our-wicked-world-addict-radio/id1492405590
If you do listen on iTunes, a positive review there would also be solid shot in the arm, so to speak...
More info at the website: https://ourwickedworld.com
About this episode...
Holidays are always a challenge for addicts, especially the Christmas to New Year's week of empty streets, closed stores and limited hours clinics etc. Even dealers have families, after all... In the moment to moment life of your average dope sucking addict, things can get tough...
Speaking of the Xmas spirit, to buy yourself or someone else Our Wicked World apparel and various chuchkas, go to our store: https://teespring.com/stores/our-wicked-world-radio
------------------------
Since we HATE ripoffs, we use ONLY legal and legit music from ccmixter.org
Attributions and musical credits below:
Opening Track:
I dunno by grapes (c) copyright 2008 Licensed under a Creative Commons Attribution (3.0) license. http://dig.ccmixter.org/files/grapes/16626 Ft: J Lang, Morusque
-------------------
Undertrack:
Spheres (Hip Hop Instrumental) by Robbero (c) copyright 2013 Licensed under a Creative Commons Attribution (3.0) license. http://dig.ccmixter.org/files/Robbero/43483
Songs used:
Black is the Night by Jeris (c) copyright 2014 Licensed under a Creative Commons Attribution Noncommercial (3.0) license. http://dig.ccmixter.org/files/VJ_Memes/44976 Ft: DJ Vadim (djvadim) , NiGiD
-------------------
Estoy Nervioso by Sr. Privado (c) copyright 2008 Licensed under a Creative Commons Attribution license. http://dig.ccmixter.org/files/Sr_Privado/15820
-------------------
Drunk TxT part2 throwback mix by J.Lang (c) copyright 2019 Licensed under a Creative Commons Attribution Noncommercial (3.0) license. http://dig.ccmixter.org/files/djlang59/60101 Ft: section 808, and LV